« The Italian Letters-Chapter 5 scene | If You've Read Etruscan Evenings… »
Every Woman Needs a Feminist Friend! Why?
Today Huffington Post suggested as much–so do I. Let me reflect with you on why this is true.
I am fortunate to have several feminist friends–including a daughter–and write feminist novels; e.g. The Justine Trilogy. The first, award-winning The Cairo Codex. The Italian Letters is being released on October 14. In addition, I've had the pleasure of writing Women's Ways of Leading with feminist friend Mary Gardner. But I digress… These are some of the reasons, and how to know one when you meet her:
1. Feminists are strong, smart, and fascinating. They are awakened to the world of possibilities and see no limits. Friends like this are challenging and provocative, enabling you to see yourself in the same way.
2. Feminists understand what it is to be fully human, fully alive. To engage in a world of adventure, activism, travel, caring, problem-solving and new ideas.
3. Feminists are without prejudice, for they have been there. The place is called "invisible." That was when identity was based on what others thought of us. So, they defend equality for everyone.
4. Feminists are honest. Therefore, you can count on authenticity in the relationship and hearty, rigorous feedback. I have a great writing group that is composed of stimulating companions.
5. Feminists know that reciprocity is the most vital, vibrant factor in any relationship. I'm invested in your awakening, you in mine.
6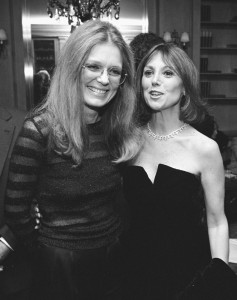 . The best men are feminists. Fortunately, my husband is one.
Linda