imagination
« Older Entries
Saturday, May 13th, 2017
Do you ever slow down dramatically as you near the end of a good book? Perhaps reading a page or two a day as though your daughter is going off to college or a good friend is moving away? Letting go is always hard and letting go of a good book is often a lonely journey, as you may be the only one reading it at the moment. When you finish, a certain sadness sets in and you will remember the characters for years to come.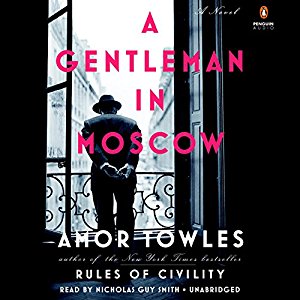 I recently finished A Gentleman in Moscow by Amor Towles. The book moved slowly, like a piece of ethereal classical music. I took nearly a week to finish it. This is so unlike finishing a trade paperback mystery when you just want to know what happens. Recently, I finished Chernow's Alexander Hamilton and had a similar, but different, experience. When he was shot by Burr, I was quite upset. My husband said, "Was that a surprise??" Well, no. I knew the history, but this time I lived it.
If you are a member of a good book club, the conversation can be therapeutic. It also helps to write in a journal or reflect in meditation about what you learned. For the gift of a good book is that we learn and grow…cognitively, emotionally and perhaps even physically. In anthropology, it is called "liminality," that time when we separate ourselves from current reality, shed traditional roles, imagination soars and return transformed. We are never quite the same again.
Posted in Education, Fiction, imagination, non-fiction, writing | No Comments » | Leave a Comment
« Older Entries